Many lawyers ask me why bother with Google Plus when they already have pages on Facebook, Twitter and Yelp. I believe every law practice needs Google Plus and should make all of Google's free services its top priority. Here's why:
Your Google listing is your company's most visible asset. Your Plus page is more than a popularity site. Google Plus is a community building platform interconnected to all of Google's products and services including YouTube, Maps, Photos, Hangouts, Circles and of course Search. A law practice that makes Google Plus their priority will quickly establish their practice as an authority in their field of law. Becoming an authority builds your brand identity and builds trust in your legal expertise. Building authority translates to better audience engagement, better SEO and ultimately more clients.
The golden opportunity hidden in Google Maps.
It's not too late to start building your brand authority on Google but where does one begin? An easy place to start is Google Maps Street View for a See Inside 360 virtual tour of your law office. Did you know many of your clients including the ones using Facebook, Yelp and Twitter, also use Google Maps to search for local businesses on their mobile devices? A See Inside virtual tour is a golden opportunity for your law practice to make a great first impression and build trust with your clients. Google Street View Virtual Tours are not expensive. There's only a one time cost for the photography and there are no recurring fees. Virtual tours are seen on Maps, Search and Google Plus. Google virtual tours give clients confidence in your legal services before they walk through the front door. Start building your brand authority with a Google Business View virtual tour today.
Do you have a question about Google Maps and virtual tours? Let me know. In upcoming articles I will discuss best practices for posting Google Plus content, producing effective YouTube videos, Creating Community User Groups and using Google Plus Circles as a customer/client relations tool. Please share your questions or comments below. Call 713-622-5620 or email me to schedule your 360 virtual tour with Houston360Photo.
Summary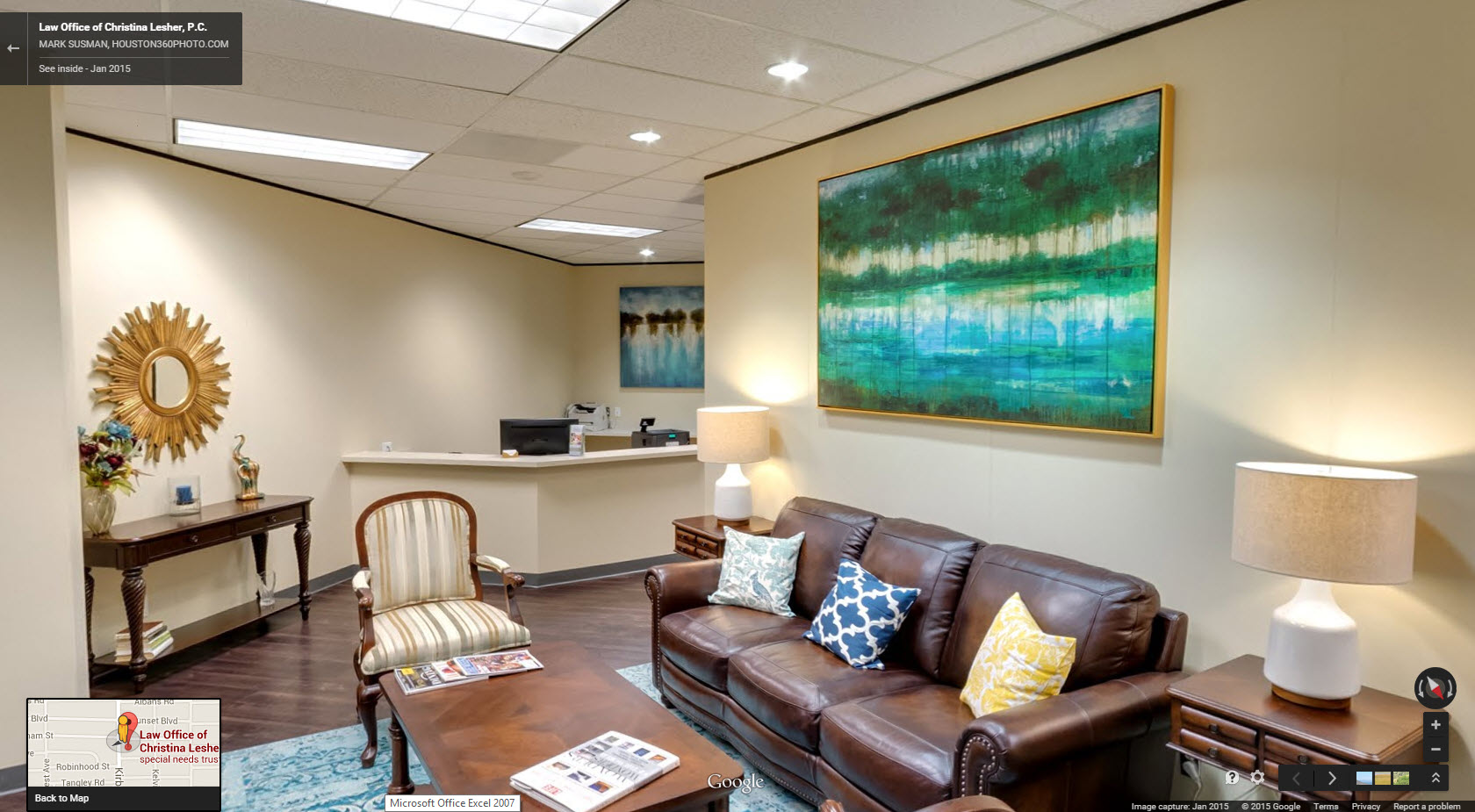 Article Name
Build Your Law Practice Brand Authority with Google Plus
Description
Attorneys have many decisions to make when it comes to social media. Don't under estimate the potential in your Google Plus page. Start building your Google community and law practice brand authority with a Google Maps See Inside tour of your business.
Author