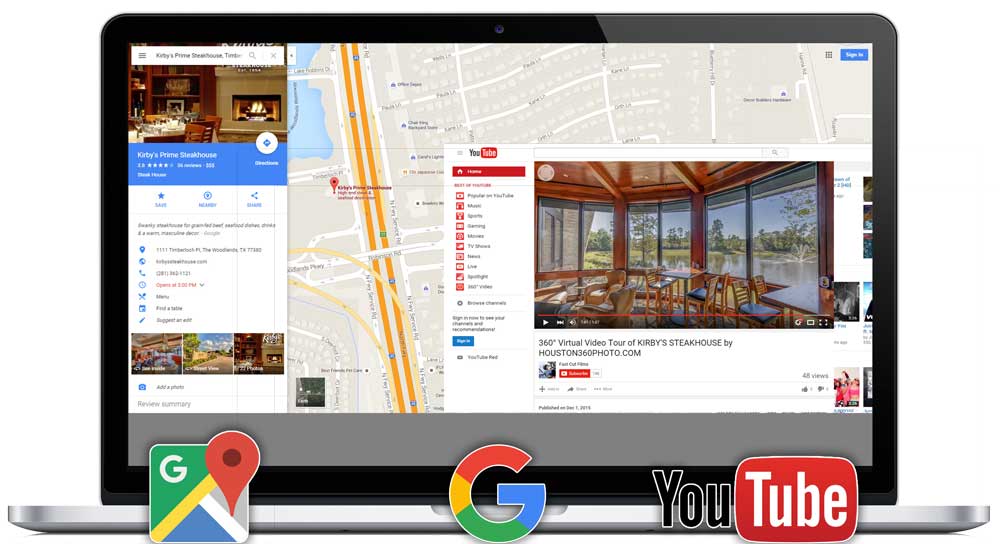 BEAUTIFUL 360° VIRTUAL TOURS ON YOUTUBE
Post a video of your 360 virtual tour on YouTube and watch your SEO go to next level with better page rank placement, more phone calls and more IRL visitors to your business. YouTube is the largest video streaming, social media platform in the world. Virtual tours on YouTube look amazing in interactive 4K video. Your audience will enjoy seeing your business in gorgeous 360° 4K video.
Optional features include music track, narration & graphics. Call Today!
Google Maps + Google Search + YouTube. Mobile and VR Headset Ready.
For more information about custom-made See Inside 360° video virtual tours on YouTube, call Mark Susman at 713-622-5620 today.