Is YouTube part of your social media marketing strategy? It should be.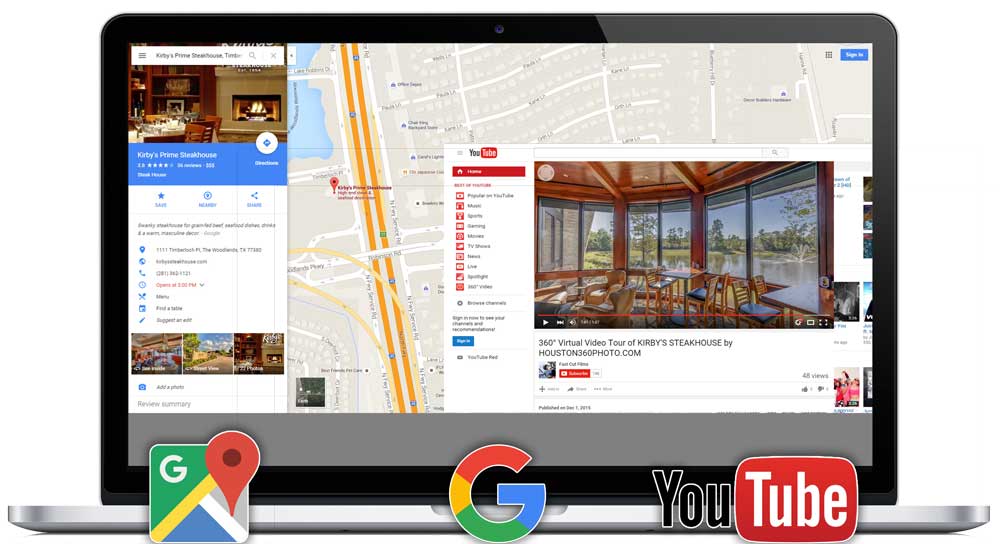 You've made the right decision to have a See Inside virtual tour on Google Maps. But now there's more. Now you can reach your customers through YouTube. 81 percent of Internet users watch YouTube. That's too huge to ignore. Houston360Photo has a great solution to put your business on YouTube, FAST, using the virtual tour you've already paid for. When you call Houston360Photo ask about having your Google Maps virtual tour converted to a video virtual tour for YouTube. Your customers will enjoy seeing your business in gorgeous 360° 4K video. Optional features include music track, narration & graphics. Your YouTube video is shareable on your website and social media pages. Call Today!
Google Maps + Google Search + YouTube. The possibilities are endless.
For more information about custom-made See Inside 360° video virtual tours on YouTube, call Mark Susman at 713-622-5620 today.