Custom Branded 360 Google Street View Virtual Tours with interactive navigation menus, music tracks, hotspots to YouTube and information panels increase audience engagement with your site.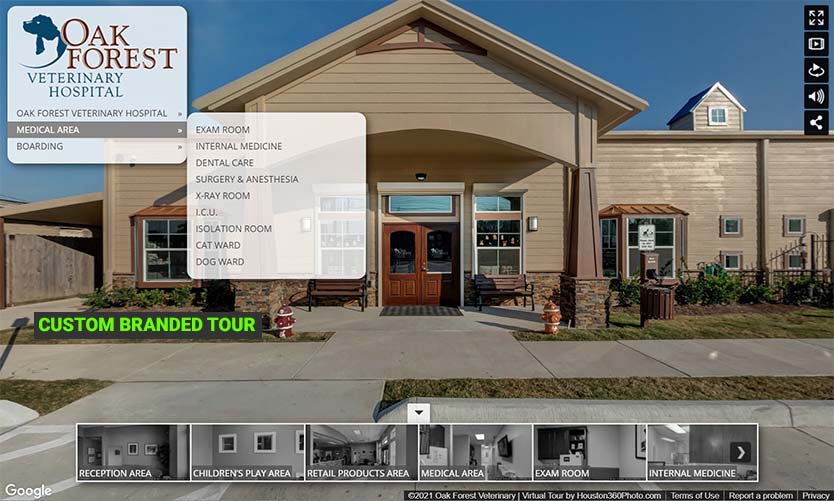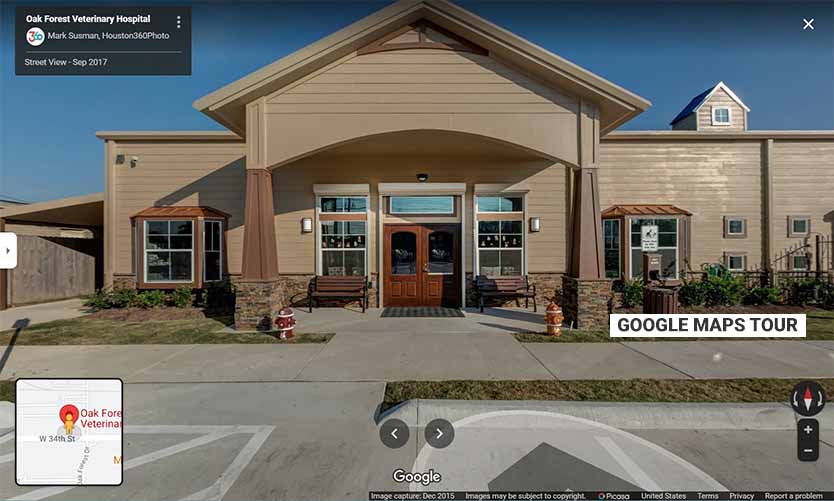 Studies show interactive virtual tours reduce bounce rates, keep your audience engaged and increase visitor frequency. Houston360Photo custom virtual tours offer additional features to keep your audience engaged including music tracks, navigation menus, hotspot navigation, YouTube & Vimeo clips, Audio hotspots, social media links, website links and information cards.
Upgrade your Google Virtual Tour Today! Call Mark Susman at 713-622-5620.