Looking for better search rank and more visitors? Take advantage of our our Fall 2018 360° VR promo.
Improving your page rank begins with the free services Google already gives you. There's no better way to improve your page rank than having a virtual tour of your business on Google Maps and Search. Street View 360 virtual tours are an important free service Google gives every business with a verified Google My Business listing. There is only a one time payment for the photography. There are no recurring fees and your tour will never expire.
Choose the Right 360 Photographer
Google hosts Street View See Inside virtual tours for no additional charge as part of every Google My Business listing. Your only expense is the one time cost for the photography. It's important to invest in a photographer with proven experience, who understands your business, your SEO goals and your budget. Mark Susman is an experienced commercial 360 VR photographer, Google certified and trusted, Google My Business advisor and SEO/website consultant. Businesses across the country, Texas and the greater Houston area have benefited using Mark Susman and Houston360Photo for Google Street View virtual tours, SEO and website consulting. Let Mark Susman and Houston360Photo put a gorgeous, 360 VR tour of your business on Google Maps and Google Search today.
It's easy to get started. Call Mark at 713-622-5620 to schedule the photo session, ask questions and discuss your budget.
No Hype, No Hidden Costs
Trust who you choose to do business with. Avoid the aggressive sales hype. Your Google Street View 360 virtual tour does not require paying SEO fees, website consultants or hosting fees.  Having 360 virtual tour is an easy, no-hype experience. There is only a one time fee for the photography. Your virtual tour is published to Google automatically. There are no recurring fees. No hidden costs.
 Call Certified Google Trusted Photographer, Mark Susman TODAY! ph: 713-622-5620
The 360 Virtual Tour Promo Includes:
Gorgeous Panoramas of your Business
More Robust Google Search Listing
Enhanced Google Business Listing
Your business pinned on Google Maps with Street view 360 virtual tour.
Free to share on your website and social media pages
Free Google My Business Consultation for better SEO
No Recurring Fees
Call me today. 713-622-5620
Summary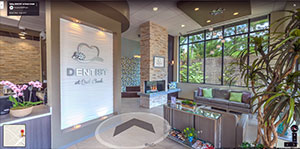 Article Name
Google Street View 360 Virtual Tour Spring 2018 Promo
Description
Invite customers to your business with a Google Street View 360 Virtual Tour on Maps, Search, Facebook and your website. Call Certified and Trusted Google Photographer, Mark Susman at 713-622-5620.
Author
Mark Susman, Certified Google Trusted Photographer
Mark Susman
https://www.houston360photo.com/wp-content/uploads/2015/09/Google-Trusted-Photographer-Mark-Susman-Streetview-Certified-e1475956917781.png