How many cars drive by your "brick & mortar" store everyday but have no idea what your business is about?
Google Street View turns those drivers into customers. Google Street View makes your business more visible with an immersive 360º panorama, walkthrough tour of your business using Google's proven Street View technology.  Your Business panos will be seen across all of Google including Search and +Local.   There's no charge to been seen on Google Maps. You only pay a onetime fee for the photography. There are no recurring fees. Google Street View works for all businesses that invest in SEO, Facebook , Yelp, Pinterest  to reach customers.  It's also perfect for new businesses that don't even have a website. Being visible on Google is your company's most important asset. Start with Google Maps Street View.
Google Maps Street View works. Call Google Trusted Photographer, Mark Susman at 713-622-5620 or email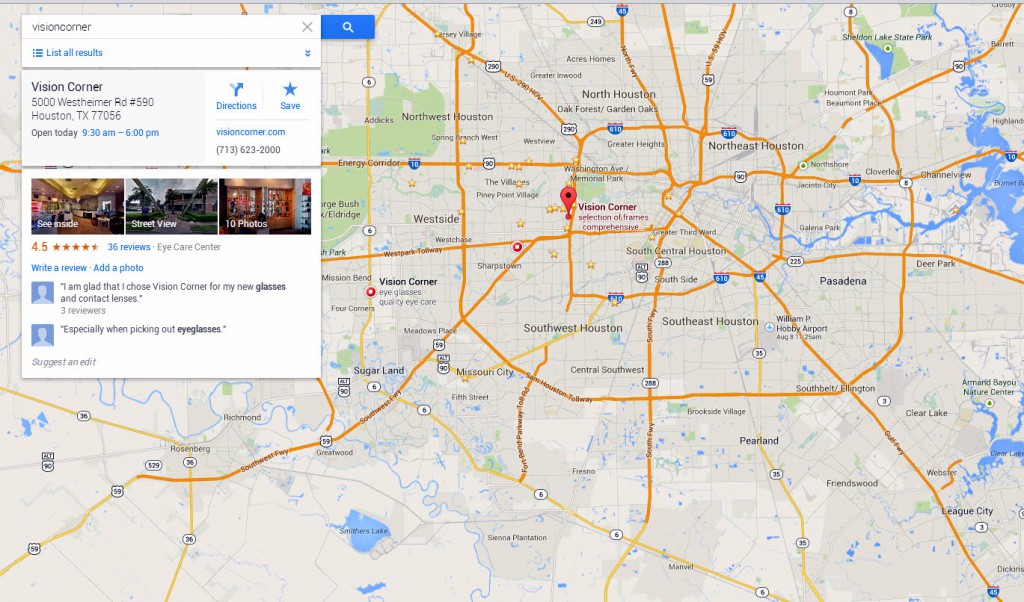 Summary
Article Name
Google Street View Drives Customers to Your Business
Description
Thousands of cars drive by your business everyday and have no idea what your place of business is about. Turn those drivers into customers with Google Street View Virtual Tour. Call Google Trusted Photographer Mark Susman today for a free consultation.
Author
Mark Susman|Google Trusted Photographer